Super Summer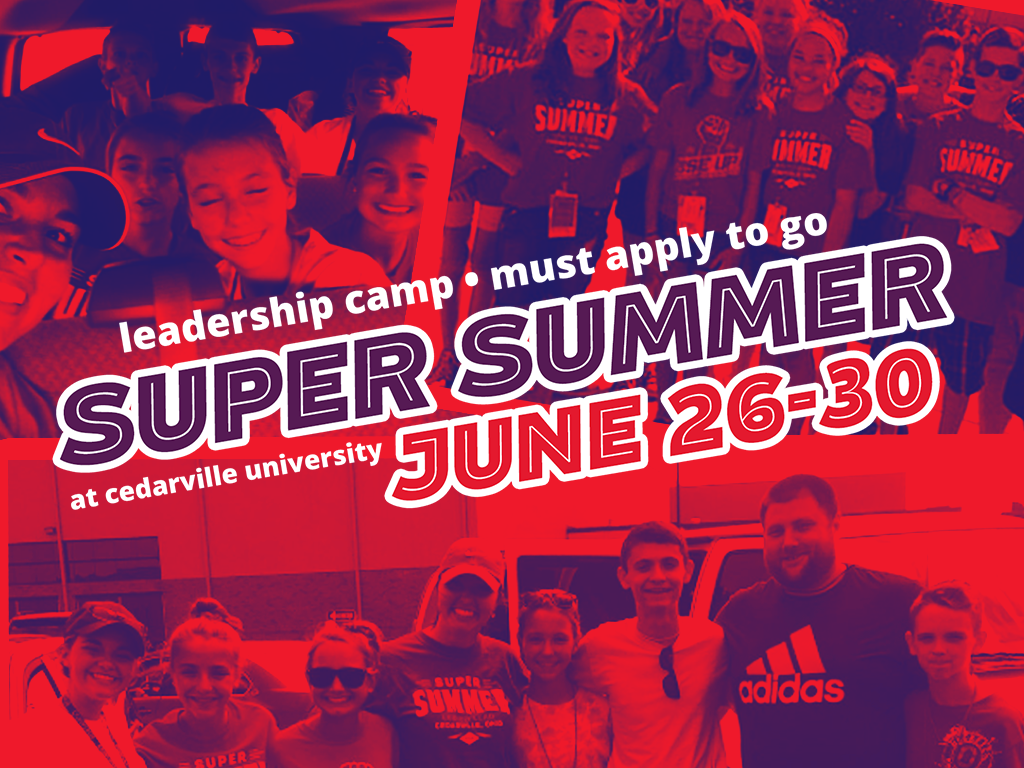 Super Summer - an intense week of Bible learning and leadership development for students beginning with this fall's 8th graders.
Students must apply to go to Super Summer. They must also agree to go through a discipleship manual reading with a leader.
Super Summer is June 26-30th at Cedarville University.
Scholarships are available at request. Email jimmy@aroundc3.com for more information on scholarships or other questions about Super Summer.